Nov 08, 2023
We'll be attending GNYDM!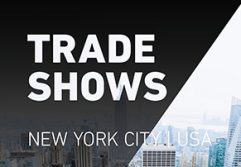 Come and join us at the Greater New York Dental Meeting to get an up-close look at our latest products and innovations!
From cutting-edge solutions to state-of-the-art technology, you can expect innovations and advances that promise a new era of efficient care for practitioners and superior patient comfort.
Solutions that will not only improve your day-to-day work but simplify it, too. We look forward to meeting you there and introducing you to the very best in Swiss technology
PS: get free Swiss chocolate when visiting our booth N°4600! You won't find better chocolate.
< Back to list